Yasmin Falahat

Multi-disciplinary Artist
London, UK

One look at Yasmin Falahat's fig and pomegranate ceramics and it's hard for me to believe that she's only been creating these understated pieces for just over a year. When I was last in London, Yasmin graciously let me drop by her shared studio for a chat. It is located in a rather unique space: a former nineteenth century convent called the Nunnery, which houses a gallery and artist studios run by Bow Arts.





After graduating with a specialisation in textile art, it took Yasmin years of experimenting with various mediums and styles before she made something she could be proud of. "It was unexpected, but when I made these ceramic pieces, it was the first time I felt confident about something I made."

So why figs and pomegranates?

These were the fruits that Yasmin grew up eating. Yasmin's family grows figs in their garden and she's always been interested in how they looked. "If you really looked at them, they look weird." And drawing them, she thought they looked like a "visually interesting alien".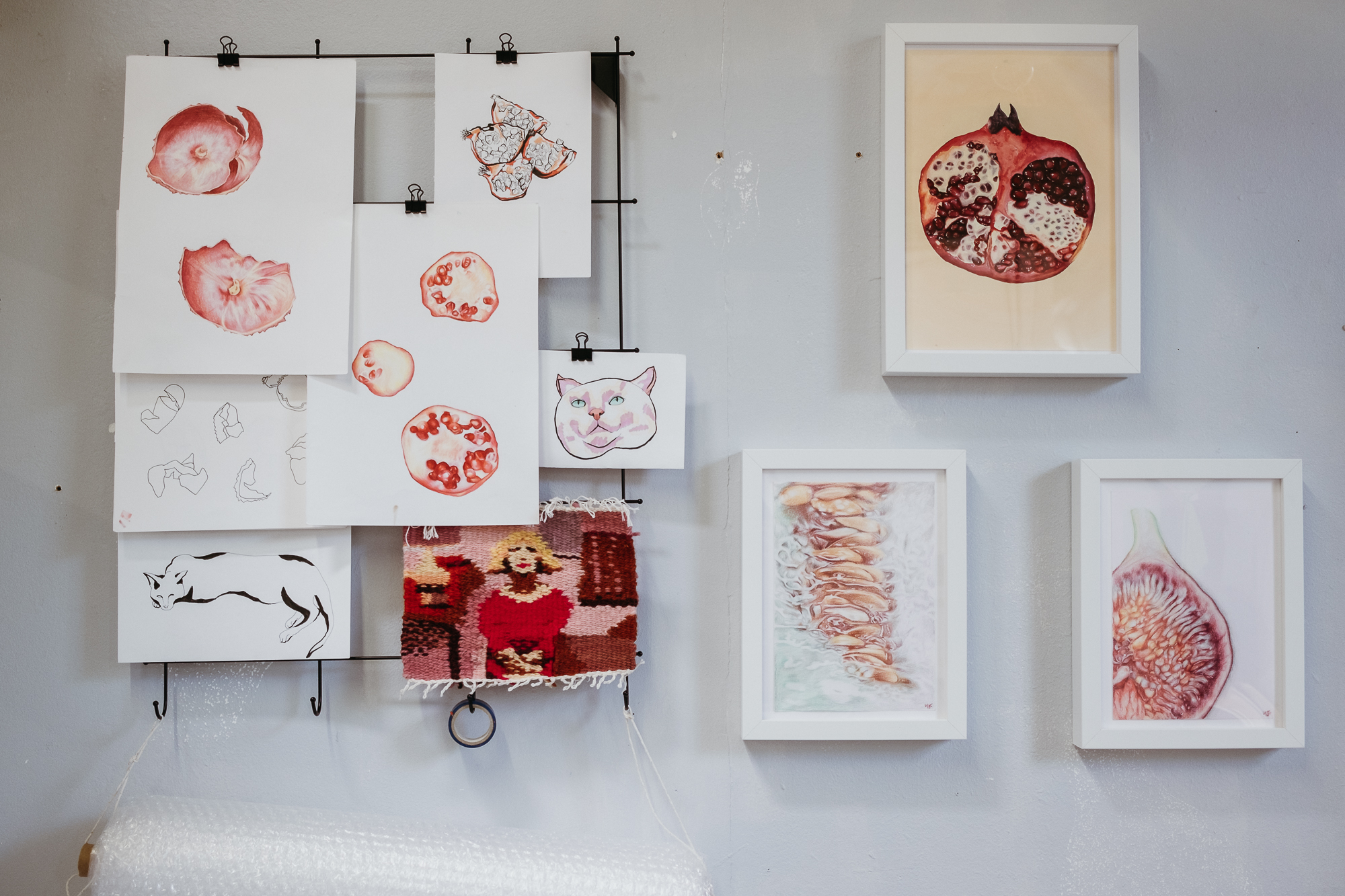 It was when Yasmin contributed to a group exhibition last year, which led her to think more about her art pieces and her identity. Titled 'Neither Here, Nor There', the exhibition featured works by a mix of international and British black minority ethnic women artists, allowing them to explore their feelings of dual heritage and displacement.



"I think it's a subtle activism to embrace your identity, especially in the world we live in today."


Yasmin explains that as someone who is half Iranian and half Turkish Cypriot, she comes from a tradition where food is central to community. She sought to design something which brought people together, which exploring the role that food played in her heritage.

The result is her elegant ceramic dishes – vividly coloured and inspired by the figs and pomegranates she would enjoy since she was a child, yet still serving the function of bringing people and families together around a table.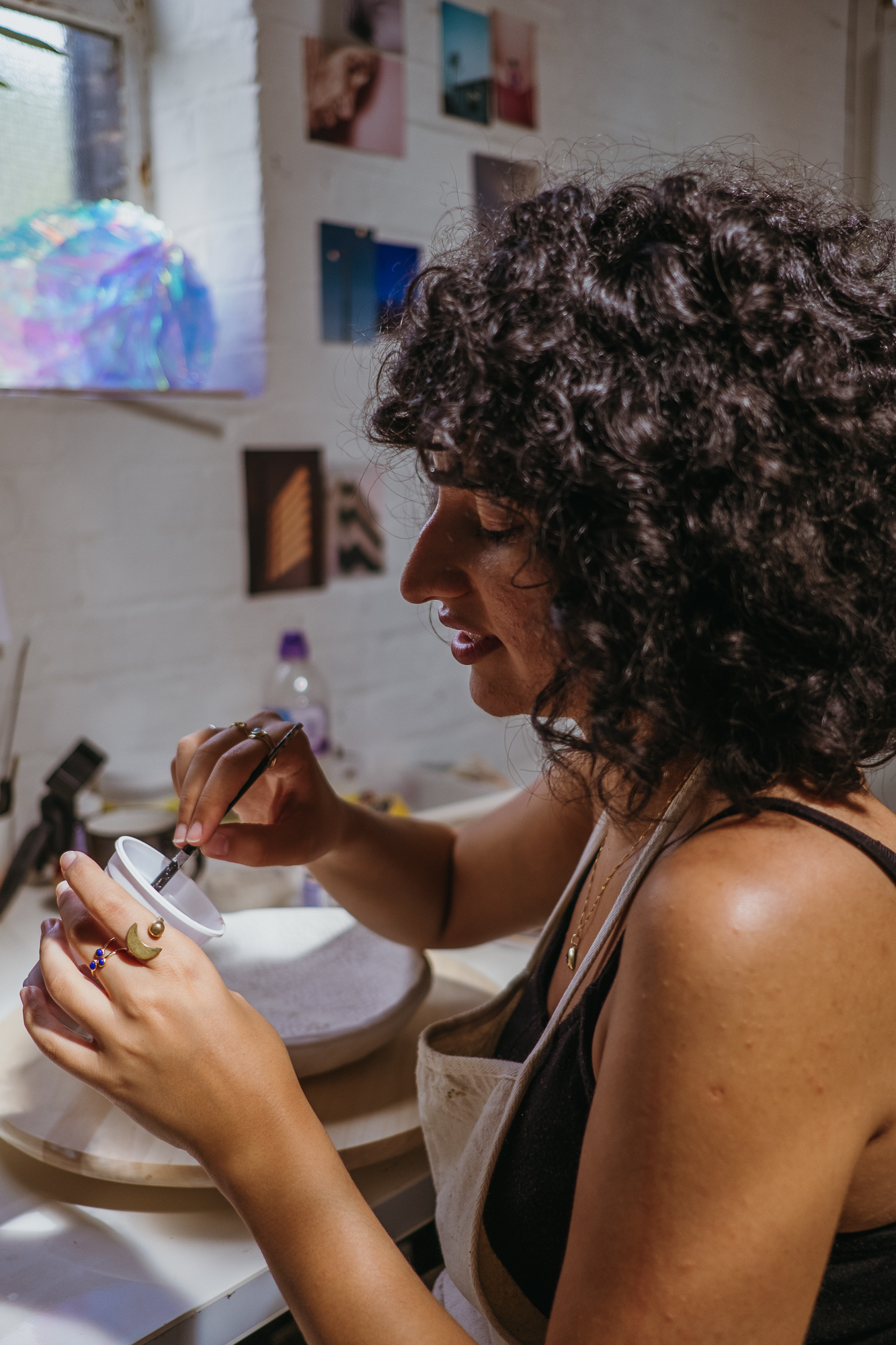 Hearing her describe her process feels like a revelation. There's something so profound yet simple for Yasmin to express her thoughts on important topics like identity and heritage in an otherwise ordinary and functional item.




And for Yasmin, it doesn't just end there. At our time of meeting, she was preparing a batch of her ceramic pieces for sale. And while demand is high and these pieces fo pretty fast once she puts them online, she is aching for more time to pursue other creative outlets. She shared with me her ideas for photo zines, larger ceramics and she's even exploring ways to incorporate textiles into her clay pieces. It's still a work-in-progress, but I'm excited to see how Yasmin thoughtfully weaves the simple and profound together.

Interested in purchasing some of Yasmin's ceramics? Check out her Etsy shop or follow her on Instagram for more updates.





︎
Visited August 2019, published September 2019.